Best Windows apps this week

Four hundred seventy-two in a series. Welcome to this week's preview of the best apps, games, and extensions released for Windows 10 and 11 on the Microsoft Store and elsewhere over the past seven days.
Windows 11's first big update may arrive sooner than expected. Microsoft released the first version of Windows 11 of the year this week.
As always, if I missed an app or game released this week that you think is particularly good, let me know in the comments below or let me know via email.
Discounts this week
The following list is a selection of the best deals. Be sure to check the store for all the deals.
Some applications are postponed for more than a week. Only new games and apps are listed below. Check out the previous post in the series for past offers that may still be valid.
New Windows Apps and Games
WSA PacMan
WSA PacMan is another package manager for the Windows Subsystem for Android. Like all the other package managers before it, it has a graphical user interface that makes it easy to install Android apps on Windows 11 systems.
Double-clicking on an Android APK file opens the graphical user interface. Installations only take a few clicks using the app.
Winver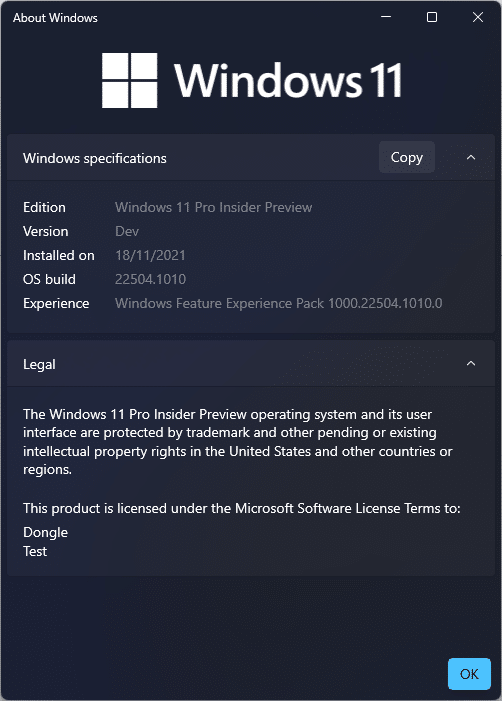 Winver is an application that reinvents the classic winver program of the Windows operating system.
Winver displays information about the installed Windows version and WinverUWP displays the same information in a modern interface.
Notable updates
ElevenClock 3.0 shipped this week with a new low processor mode and more.
Updates to Notepad and Media Player are available to more Windows 11 users.
Notepad ++ 8.2 fixes a memory leak and includes options to exclude folders when using the content search feature.
Paint.net 4.3.7 improves rendering performance by up to 100%.
PowerToys 0.53.1 launches with consistently top-notch web search functionality.
Visual Studio 2022 17.1 Preview 2 is now available.