Can anyone recommend a touchscreen that actually works with mac MINI?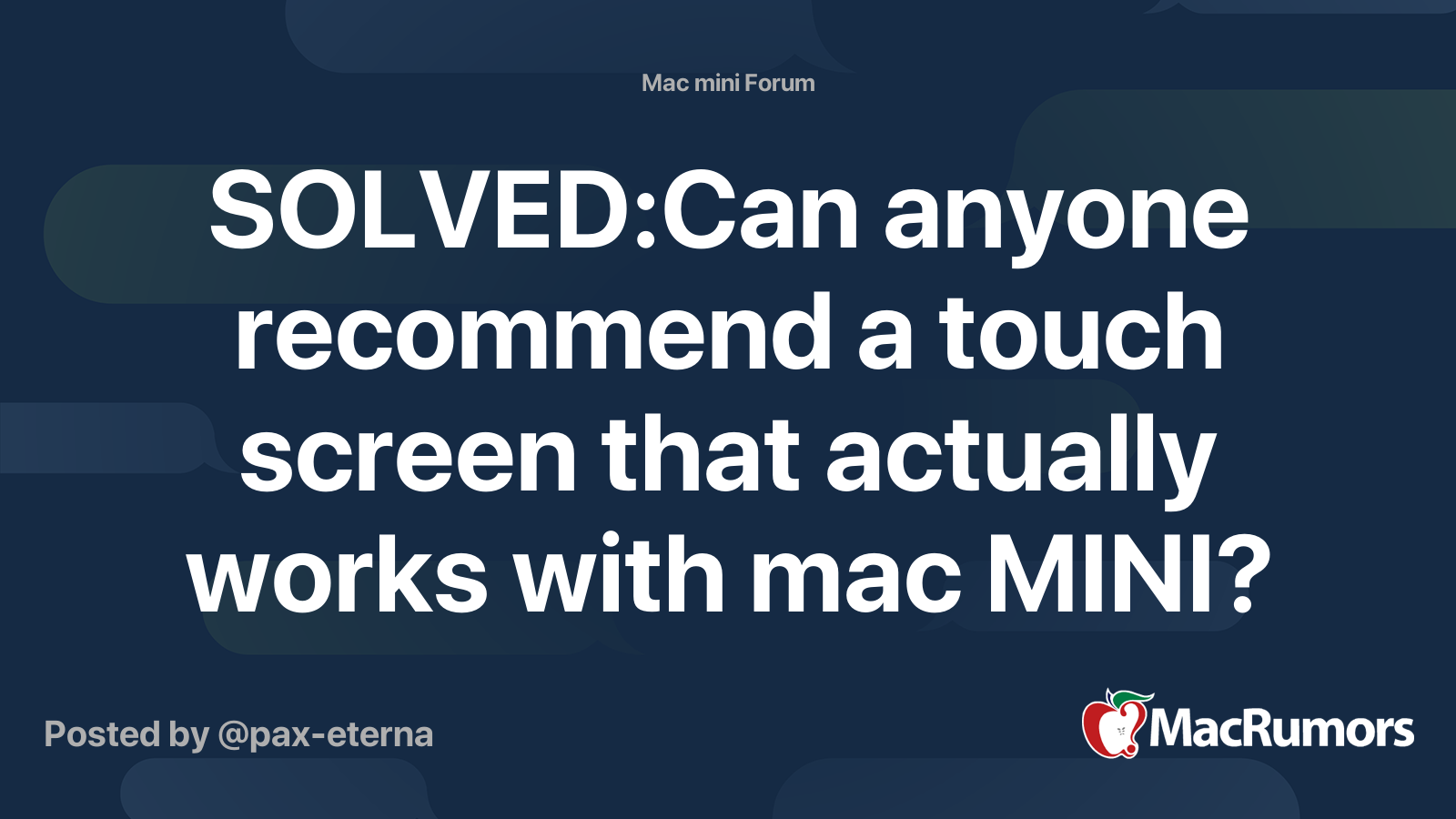 Looking for a touchscreen (USB-C) that fully works with a mac MINI m1.
I've tried the Eyoyo USB-C unit and while it works brilliantly with Windows, it's rather short on macOS…it's also a bit chunky at 13″…I want something closer to mac MINI size, or even a little bigger is fine.
It's the touch operation I really need as I use it on stage and I don't have room for a mouse or keyboard…well, and the mac graphics don't really work well on the Eyoyo either.
I guess even one with an HDMI could be fine, but AFAIK HDMI would also need a USB cable for UI operations… anyway, any ideas are welcome… by the time I'm back to using the iPad mini.
Oh and I tried Screens Connect using the iPad mini and it was a miserable failure. It connected fine but you waste so much screen real estate to allow that bar at the bottom (unnecessary when using touch – which it also doesn't do very well) that it becomes too small to be able to do anything effectively (and remember this is on stage so there's no time to drag around using pencils or dragging the magnification to access a control etc .) …AND it has to have wi-fi to work, which then means I have to add yet another device (my iPhone with local hotspot) to make it work….
Overall I think a working dedicated touchscreen will be the best solution hence the need to find one and the wire issue