How to Use an iPad as an Additional Monitor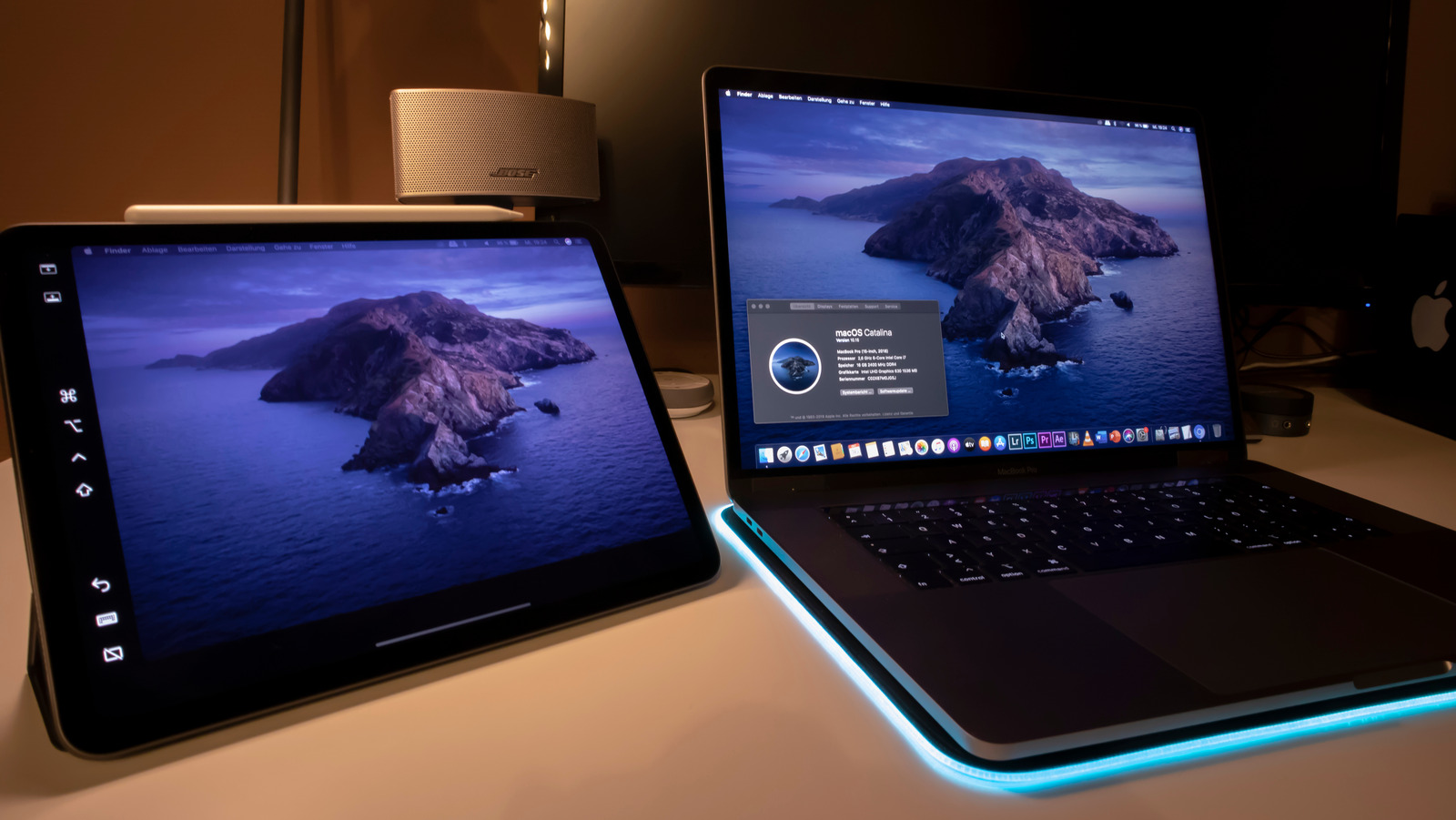 If you want to use the iPad as an additional monitor with a MacBook or another computer running macOS, the process is as simple as connecting the two devices. As Apple explains on its website, Sidecar supports mirroring and extending a Mac's screen, the latter of which allows the iPad to function as an additional monitor. Likewise, Sidecar can be used wirelessly, although you'll want to connect it to the Mac with a USB cable if you don't want the battery to run low.
Most new iPads and Macs support Sidecar, but you might want to check list to make sure your devices are compatible. Additionally, the computer and tablet must be signed into the same iCloud account, with Apple noting that the account must have two-factor authentication enabled. The tablet must be running iPadOS 13 or later to use the feature, while the Mac must be running at least macOS Catalina for compatibility.
Mac users still running macOS Catalina will need to click the AirPlay icon, then select iPad from the menu that opens. Mac users running Big Sur or later, however, can click the "View" menu in Control Center, then click iPad in the resulting menu. The Mac's desktop will be extended by Sidecar as the default setting, though users can choose to mirror the screen instead from the AirPlay or View menu.