UAC Yes button missing or greyed out in Windows 11/10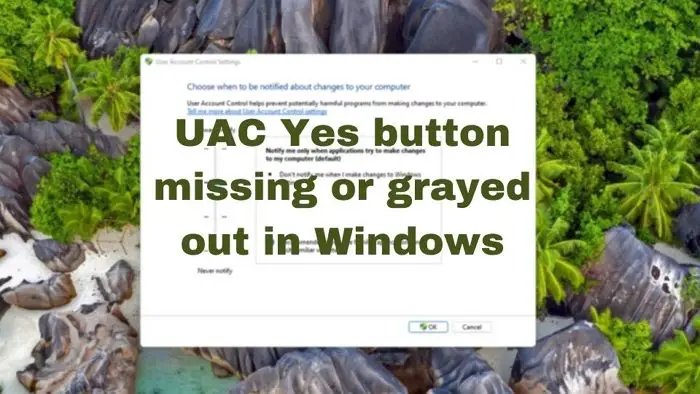 User Account Control Where UAC is a security measure in Windows that appears when administrator privilege is required for a certain task. When the UAC prompt appears, there is a Yes and No button, but if you don't see the yes button or it's grayed out, you can't complete the task. This article explains how you can fix the issue when UAC Yes button is missing or greyed out in Windows 11/10.
UAC Yes button missing or greyed out in Windows
The UAC button appears for everyone. When a standard account encounters the problem and presses Yes, an administrator account will approve. However, if you don't see the Yes button, the problem is with your account. Try these suggestions if you encounter this issue:
Switch to standard user and back to administrator
Change Account Type in Safe Mode
Enable built-in account and change group membership
Run SFC and DISM
Reset your computer.
1]Switch to standard user and back to administrator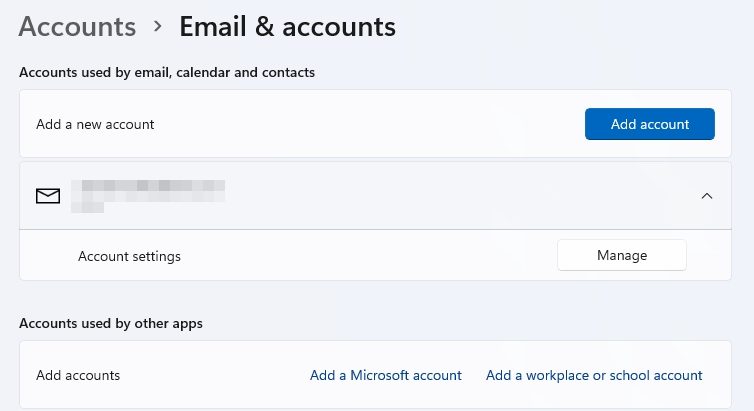 It's a strange solution, but if your account is not part of the administrators of the local group, the UAC button will be disabled. It is possible that your account has a problem and is misconfigured.
Open Settings and go to Accounts > Email and Accounts > Add Account
Create a local administrator account
Log out of your account and log in with the new local account.
Go the same way and change your account to standard account
Restart the PC and log back in with the local administrator account
Change your account to administrator again
Log out, and log in with your account this time.
Now try something that would call UAC, and this time you should see
2]Change account type in safe mode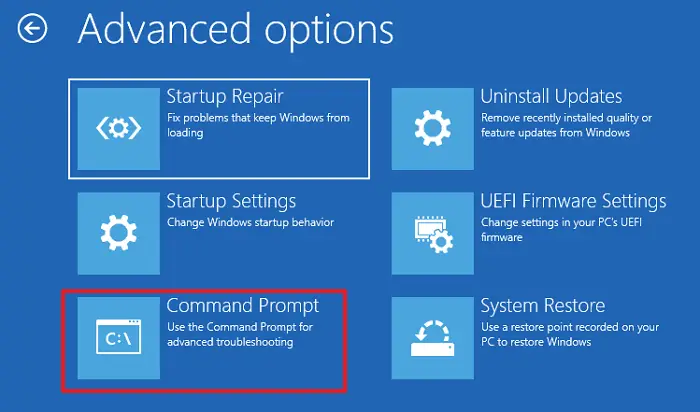 Another way to set an account to the local administrator or make it part of the administrators in the local group is to do it in safe mode and with another administrator account.
Open Windows Settings and navigate to System > Recovery. In Windows 10, the option is available under Update & Security
Click the Restart Now button in the Advanced start to start the PC in recovery
Upon recovery, select Troubleshoot > Advanced Options > Command Prompt
Type and press Enter key after typing the following command net localgroup administrators /at
Restart the PC
Once back in your account, check if the UAC issue is resolved.
Read: Create an elevated shortcut to run the program bypassing the UAC prompt.
3]Enable built-in account and change group membership
If you don't have another administrator account and can't create one, you can use safe mode to do so. You will need to run the net user admin/active: yes when he is recovering. Once you're back at the login screen, another account should be ready.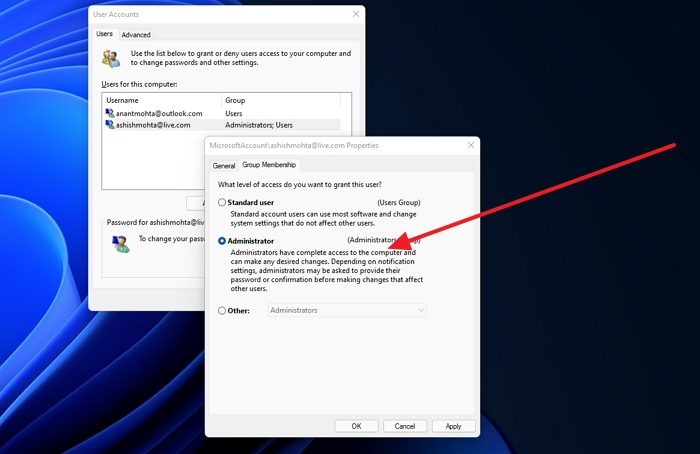 The next step is to use the local admin account to open netplwiz and change your account's group permission to admin.
hurry To earn+R key to open the Run prompt once you are back in your account.
Type the command netplwiz and press the Enter key to open the User Accounts panel
Double click on the account where the administrator account is missing and proceed to Group Membership.
Click on the Administrator radio button.
To select Apply, and click Okay.
Restart the PC for the changes to take effect.
The missing OK button in UAC is caused by a misconfigured account that even as administrator has some missing privileges. It can be fixed by following the suggestions mentioned above.
4]Run SFC and DISM
It is also possible that this problem was caused by the corruption of the system file. So there is no harm in running System File Checker and DISM tool and see if that helps.
5]Reset your PC
The last option you have is to reset your PC using the Cloud download option. make sure to choose the option of Keep my files.
I hope the post was easy to follow and helped you resolve the issue where your UAC Yes button is missing or greyed out.
Related: You must restart your computer to disable User Account Control.
Should UAC be enabled or disabled?
Although UAC can be disabled, it should not remain disabled except in certain scenarios where the administrator knows what they are doing. UAC ensures that any changes at the system level do not go unnoticed. It makes sure your PC is protected from software or apps trying to modify files they shouldn't. So best practice is to keep UAC enabled.