Video of the day: Solstice shares preview of Food For Thought album ahead of live launch concert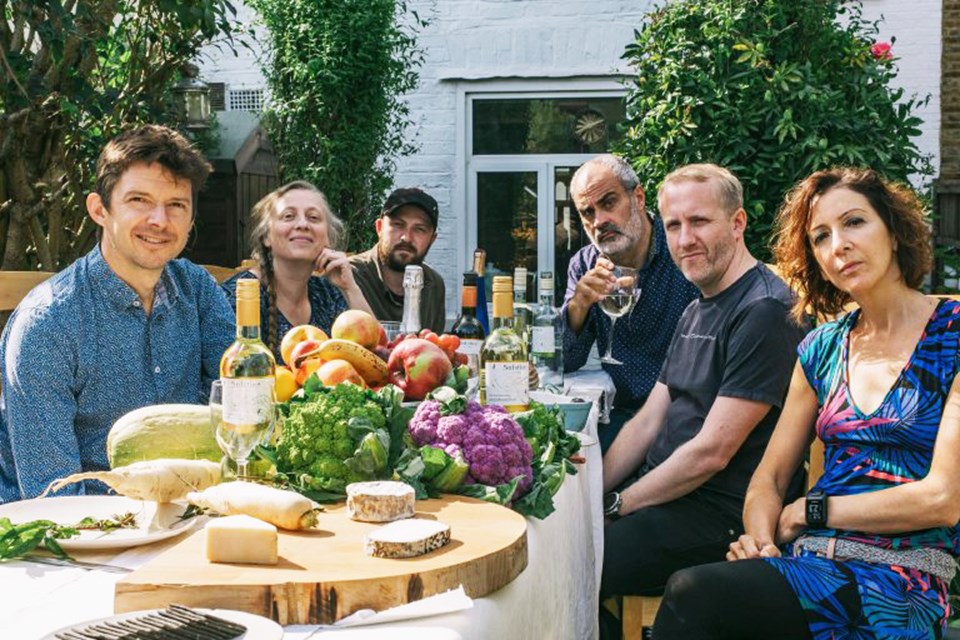 The six multi-talented Solstice musicians will release the CD of their latest album Food For Thought (Ubuntu Music) this Friday, September 24 and share a live preview of the music here.
Solstice is a collaboration between six like-minded conductors and composers who share a common love for contemporary jazz, food and wine – Brigitte Beraha (voice), Tori ashlar (sax & flute), Jez Franks (guitars), Jean Turville (piano & keys), Dave manington (bass) and George Hart (drums). The group is expected to launch the album on Tuesday September 28 2021 Pizza Express Jazz Club, Soho, London
"We all have similar influences and have worked together in different formats for many years, resulting in a unique blend," says Beraha. "The music for our new recording, Food for Thought, developed over a long period of time while touring our debut album, Food. We're all foodies and of course that had to come through in the titles and the inspiration behind the music. The album also seemed to develop a psychological slant over time. The combination of the two topics has become even more relevant with the situation we find ourselves in now, as many are forced to pursue new interests at home, such as indulging in a creative hobby like baking.
Andy robson wrote the album in Jazz side: "With each member of the group a leader and a full-fledged composer, it's mind-boggling to see how each player can appropriate their own authority without putting the dead hand of dictatorship (compassionate or otherwise!) On others. While this is a group that loves complexity (check out the Freestone broccoli-inspired "Familiar Fractals" mirror room motif), it's never complicated on its own. Instead, Food for Thought invites you to taste and try, then definitely buy.
Watch the video below and for more information visit www.solstice-music.co.uk